The Morose Mononokean Ⅱ
不機嫌なモノノケ庵 續
2019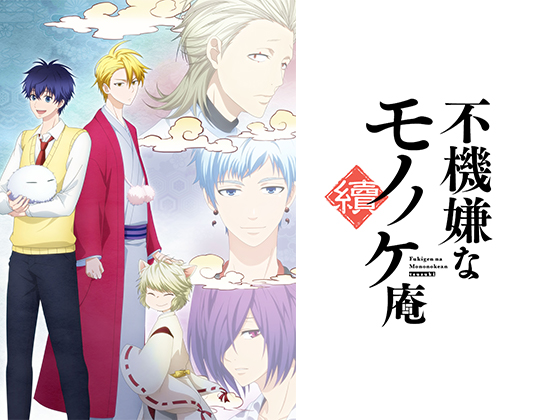 © Kiri Wazawa/SQUARE ENIX,"The Morose Mononokean2"Production Committee
"The Morose Mononokean" is a series currently published on the Square Enix Web Magazine GanGan Online.
The story centers on the main character, Hanae Ashiya, and the grumpy owner of the Mononokean, Haruitsuki Abeno. After Hanae has an exorcism preformed on him, Haruitsuki charges him with 1 million "en" (Kakuryo currency). Unable to pay in "en", he starts to work under Haruitsuki to exorcise yokais (phantoms) in this world to pay off his debts.

From July 2016 to September 2016, the first season of the animation was broadcasted in Japan. The show has gone oversea, where the story and characters have gained popularity among fans.

In this new season, Hanae and Haruitsuki's relationship continue to develop and the story will go further into the detail of the Kakuryo with the appearance of Rippo, Shiho, and Gyosei, the three member who govern it. The second season is filled with dramatic turns and thought provoking themes, along with the revelation of the secret behind Hanae…
You also can't miss our fluffy and cute Mojya's appearance in this season!

The second season will be produced and written by PIERROT PLUS and Takawo Yoshioka, the members who have worked on the previous season. Additionally, we will be welcoming Ituro Kawaki as a new director for this season! He is known for directing the popular series such as "Vanguard", "Sengoku Basara", and many more!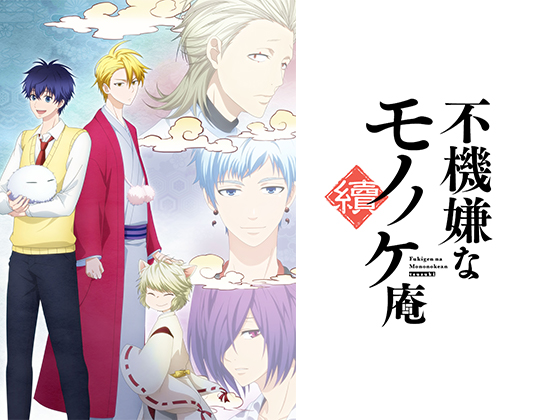 © Kiri Wazawa/SQUARE ENIX,"The Morose Mononokean2"Production Committee
Details
Duration & Episodes

30min. x 13

Media

HD

Audio

M&SE

Sub

English

Casts

Yuki Kaji

(梶 裕貴)

Tomoaki Maeno

(前野智昭)

Ikue Otani

(大谷育江)

Junichi Suwabe

(諏訪部順一)

Hiro Shimono

(下野紘)

Koji Yusa

(遊佐浩二)